3D Printing
With 15 years of 3D Printing experience, we can bring your designs to life. Our highly trained technicians use a wide range of on-site FDM, DLP-SLA Printers that are capable of producing your part in a variety of materials, colours and finishes to suit your budget. We have proudly supplied printed parts into Aerospace, Automotive and Arts industries to name a few. Your project is in safe hands.
Additive manufacturing is well known for producing complex prototype parts. However, advances in technology and material have enabled 3D Printing to quickly becoming a common method of cost-effective batch production, competing with low volume costs of Injection Moulding.
We understand this industry is fast moving and we are always happy to discuss the process and available options for your requirement. Feel free to get in touch and one of our helpful technicians will be able to advise.
24h quotation
Price Match
Fast Turnaround
Free Helpline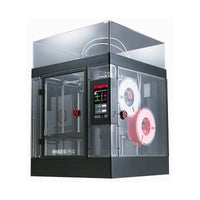 Materials
FDM - Polymers
Graphene
Carbon Fibre
ABS
Nylon
PET/PETG
Rubber (TPU/TPE)
PLA
HIPS
SLA - Resin
EPD_1006
EPD_2006
Duramax
Dental
High Tensile
Hard
Translucent
Metal
Wax 3D Print + Foundry Cast
20% Metal in POM Substrate
80% Metal in POM Substrate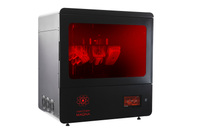 SLA Printers
Our ultra-high precision, large formatresin printer is the largest build volume with the highest DPI on the market. Its size allows for large parts to be printed in one piece or many smaller pieces in one print making batch or mass production viable without costly tooling or long lead times. The parts are near injection moulding accuracy, but without a split line. If you have a part you would like high quality printed, or a small run (under 2000 units) of parts you were looking at injection moulding this manufacturing method is certainly worth considering.
25 micron accuracy
Up to 100x faster than other printers
Bed Size: 510 x 300 x 350 mm
FDM Printers
Fused Deposition Modelling or FDM is onemethod of 3D Printing whereby the material is fed into the machine as afilament which is forced through a hot nozzle. Our machines nozzles can printup to 310°C and as most plastics turn malleable under this temperature it means we can print in almost any plastic; if its in a filament, there's a good chance we can print it.
50 micron accuracy
Wide range of materials
Most cost-effective for small parts / low quantity
High Precision Printer Bed Size:
305 x 305 x 610 mm
Large Format Printer Bed Size:
700 x 700 x 600 mm