Laser Cutting
Our range of Solid State and Gas Laser Cutters coupled with our experienced operation team are capable of providing you with a rapid turnaround at affordable pricing whilst not compromising quality.
Lasers are capable of cutting through or etching on sheet material with incredible accuracy and edge finish. They are versatile and are widely used for one-offs, batch and mass production. They can often provide a much more cost-effective solution to current machining methods or production pieces.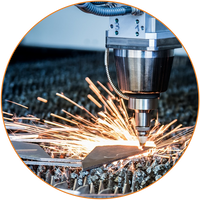 Materials
Solid State Laser - Sheet Metals
Mild Steel (up to 18mm)
Stainless Steel (up to 8mm)
Titanium (up to 6mm)
Aluminium (up to 6mm)
Copper (up to 5mm)
Brass (up to 5mm)
Gas Laser - Sheet Non-Metals
Acrylic (up to 20mm)
PET/PETG (up to 10mm)
Polycarbonate (up to 8mm)
Rubber (up to 6mm)
Silicone (up to 5mm)
Wood (up to 10mm)
Foam (up to 50mm)
If you don't see a material you would like laser cutting please contact our team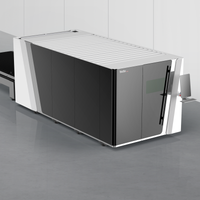 Solid State / Fibre Laser Cutters
Our state-of-the-art fibre laser cutter is capable of cutting up to 18mm thick sheet metal. With a bed size of 3m x 2m we're sure we can meet your requirements. If you have small parts you would like cutting, don't let the size of this machine put you off, the high precision head emits a laser kurf (cutting width) of less than 0.1mm meaning that even the smallest parts can be accurately cut.
Gas / CO2 Laser Cutters
With a bank of through feed CO2 machines we can cut up to 1.4m wide by any length. Our versatile machines will take sheets or rolls of material enabling us to automate rapid mass production. These machines are capable of cutting through almost any non-metallic sheet material, so if you have a specific material in mind or have a sample, we are happy to run a test piece to see if it can be cut.